About Us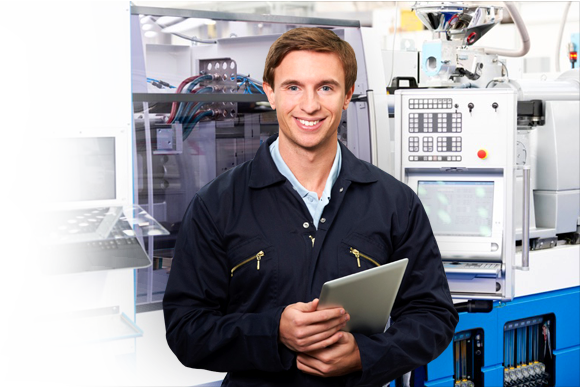 Company Overview
Cote Plastics has been producing prototype and production injection molds for 25 yrs. We offer a complete range of mold building and processing of thermoplastics as well as neoprene rubbers. Cote can construct with the utmost quality, rapid prototype tooling and intricate high volume hard tooling. Staffed with experienced mold makers, designers, and process technicians, Cote achieves fast, reliable, results with any type of tooling requirement a customer may have.
Tooling ranges from cost effective low volume aluminum tooling for short to medium run parts to hardened steel tooling for high volume production runs. Our high volume tooling can be configured with hot runner systems for increased life.
Cote offers several methods of order placement such as J.I.T. (Just in Time), Kan-Ban, Stock Holding, and Drop Ship.
Cote also offers secondary services such as Sonic Welding, Assemblies, Inserts, and Packaging.
We specialize in medium and short run molding in quantities ranging from 100 pieces up to and exceeding 500,000 pieces. Part sizes vary from 5 grams to 8 ozs. Our injection molding presses range from 28 tons to 150 tons.
Cote uses E-commerce to transfer electronic drawing files for faster, more reliable quotes and deliveries.
CEO Message
As CEO of Cote Plastics it is my pleasure to make personal contact with each and every customer and to personally oversee the quality of work performed on each mold. With this personal involvement in your project, I can answer any questions you may have about your project.
Cote Plastics goal is to provide the highest quality injection molded parts with the quickest possible turn around time. In order to accomplish this goal, we at Cote make a personal commitment to keeping the customer informed of work in process and anticipated deliveries as well as open engineering communication to make the construction and processing of molds as seamless as possible.
Company Background
Cote Plastics was established in 1975 as a mold building and repair facility. As the company expanded, we received many requests to actually mold the parts from the molds we had constructed. Thus we acquired our first molding machine. Today we have many molding machines ranging in size from 28 tons up to 150 tons with less than one oz. shot size up to 8 oz. shot size. Cote has to continued to grow and anticipates further growth in the mold building and molding industry.